Lamborghini
Super Trofeo
MAKE : LAMBORGHINI
MODEL : SUPER TROFEO
YEAR : 2013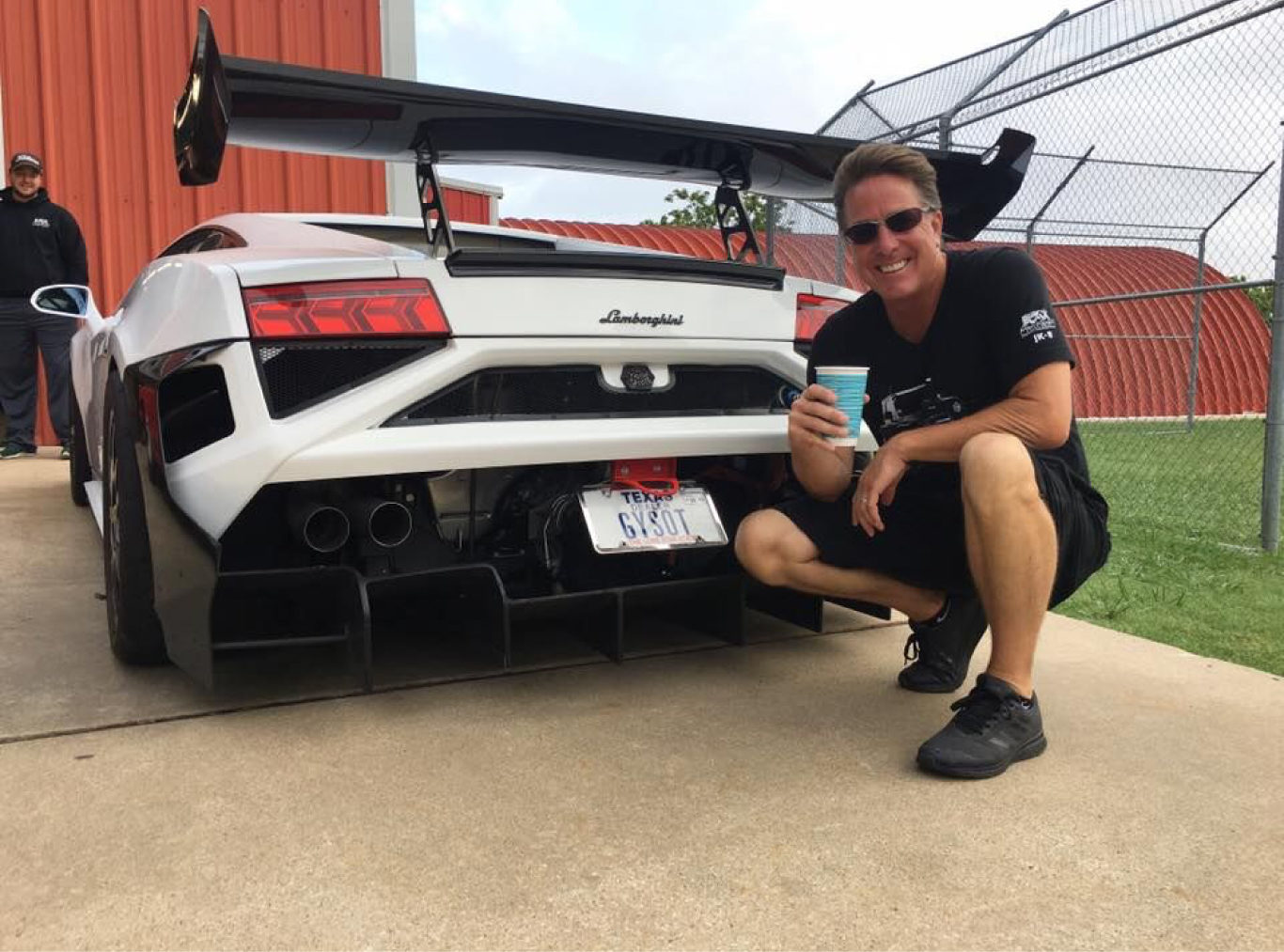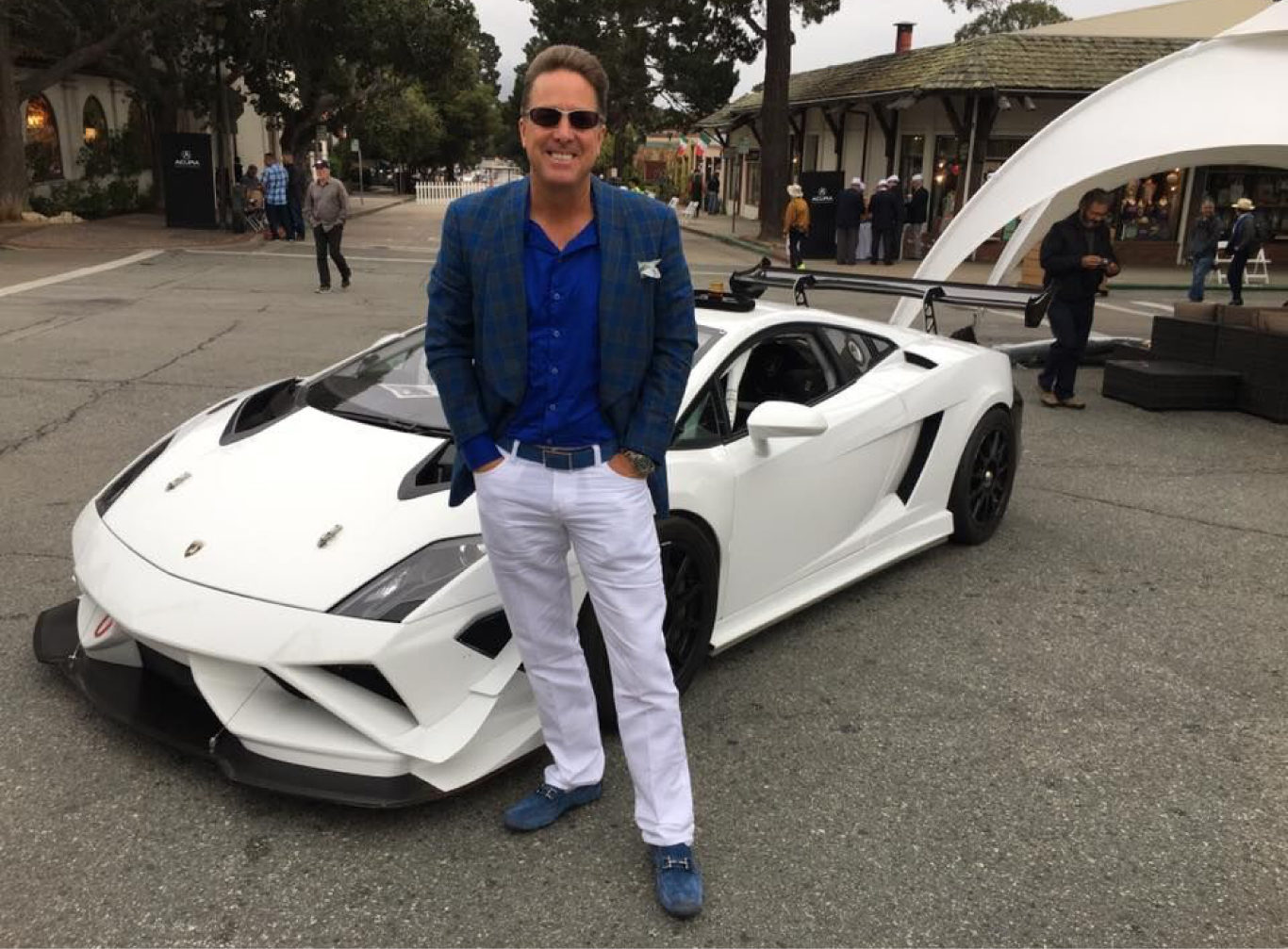 1 of only 110 examples produced for the world market
Gallardo-based racing supercar for Lamborghini Blancpain Super Trofeo
Successfully campaigned in 2014 U.S. Super Trofeo by Rick Ware Racing
Easily one the hardest supercars to acquire today
5.2L V-10 engine, direct fuel injection and electronic engine management, 620 HP, six-speed E-Gear sequential paddle-shift transmission, permanent four-wheel drive, fully independent suspension with double wishbones, coil springs, and anti-roll bars (adjustable front), four-wheel ventilated Brembo hydraulic disc brakes; wheelbase: 100.79"
Introduced for 2009, the Lamborghini Blancpain Super Trofeo marked the start of an exciting partnership between legendary sports-car manufacturer Automobili Lamborghini and Swiss luxury watchmaker Blancpain. Similar in essence to the highly successful Ferrari Challenge racing series, the Lamborghini Blancpain Super Trofeo elevated the concept as the "world's fastest one-make racing series." Eighteen rounds were contested on many of Europe's most famous racing circuits as a supporting series to German DTM, FIA GT, and FIA WTCC events.
Interestingly, the Super Trofeo marked the only single-make racing series to utilize all-wheel-drive cars, in demonstration of Lamborghini's commitment to delivering the ultimate in performance and technology to its clients. Production was strictly limited and continued with updates as Lamborghini developed new versions of the Gallardo and its racing variants. Both professional and "gentleman" drivers in possession of an International Competition License (Class A, B, or C) are allowed to contest the Super Trofeo. The Lamborghini factory also enters cars of its own, with celebrity drivers making guest appearances at the wheel of the formidable Gallardo Super Trofeo racing cars.
At the close of the 2012 Super Trofeo season at Navarra, Spain, the series' new racing car for 2013, the new Lamborghini Gallardo Super Trofeo, was announced. A tour de force of design and engineering, the new Super Trofeo racecar marked a leap forward with performance maximized by extensive aerodynamic improvements applied to the bodywork itself, a new rear diffuser, and 10-position rear wing. Laborious testing confirmed a 120% improvement in overall aerodynamic efficiency over the prior model. Brake cooling was also significantly improved with revised ducting, and balance and handling significantly improved with extra downforce ranging from 128 kilograms (281 lbs) to 160 kg (352 lbs) depending on the specific setup required for each track. The V-10 was also significantly upgraded and now rated at 620 HP over its 2009-2012 570 HP predecessors with carbon induction systems and other special features, driving all four wheels via Lamborghini's sophisticated E-Gear system. Weighing just 2,900 pounds dry, the new 2013 Gallardo Super Trofeo marked a truly fitting achievement by Lamborghini and its engineers during the company's landmark 50th Anniversary celebrations. The base price first indicated in Lamborghini's literature for the 2013 series was $338,000 but soon ended nearer the $400,000 mark. The Super Trofeo Series was clearly the most exclusive racing that money could buy for the weekend gentry in 2013.
Accompanied by its Certificate of Origin issued by Automobili Lamborghini, this extremely rare 2013 Lamborghini Gallardo Super Trofeo is an uncommon offering and possibly the only example to be sold at auction. It was sponsored by Lamborghini Houston, race-numbered 9, and raced in the 2014 Lamborghini Blancpain Super Trofeo supporting the IMSA North American Racing Series. As raced, a blue wrap with sponsorship graphics was placed over the factory Bianco Monocerus (Bright White) paint finish. Fewer than 2,400 kilometres have been covered from new. In competition, this stunning Super Trofeo race car was campaigned by Rick Ware Racing and driven by Cody Ware, during which it competed in eight races. Its first victory came at the legendary Mazda Raceway Laguna Seca, with Ware winning the Amateur Class and finishing a creditable fifth overall. At the wheel of this car, Ware went on to earn a third-place podium in Round 10 of the series at Watkins Glen International in New York.