Chevrolet Engineering
Center Test Car
MAKE : CHEVROLET
MODEL : CORVETTE
YEAR : 1967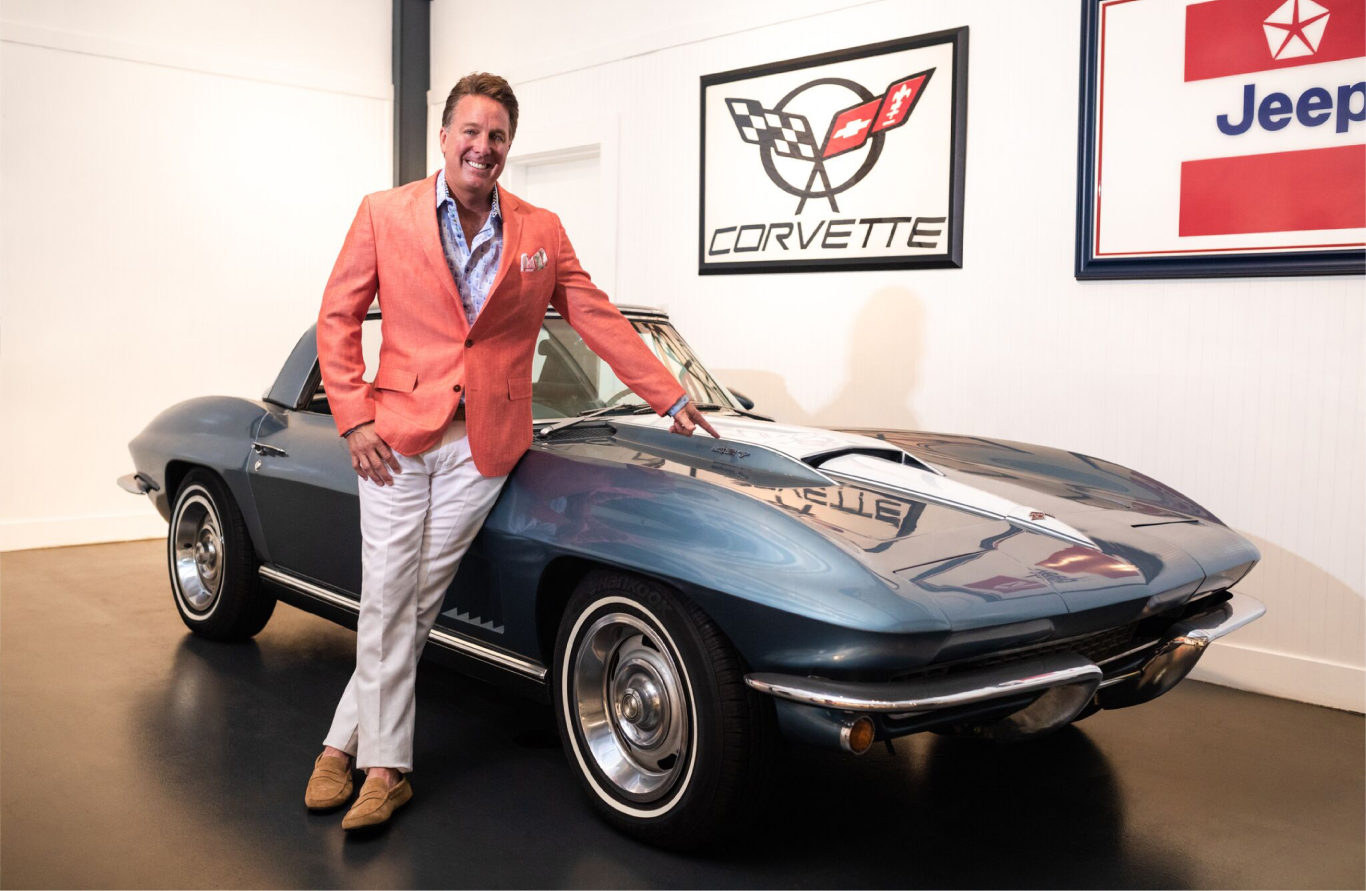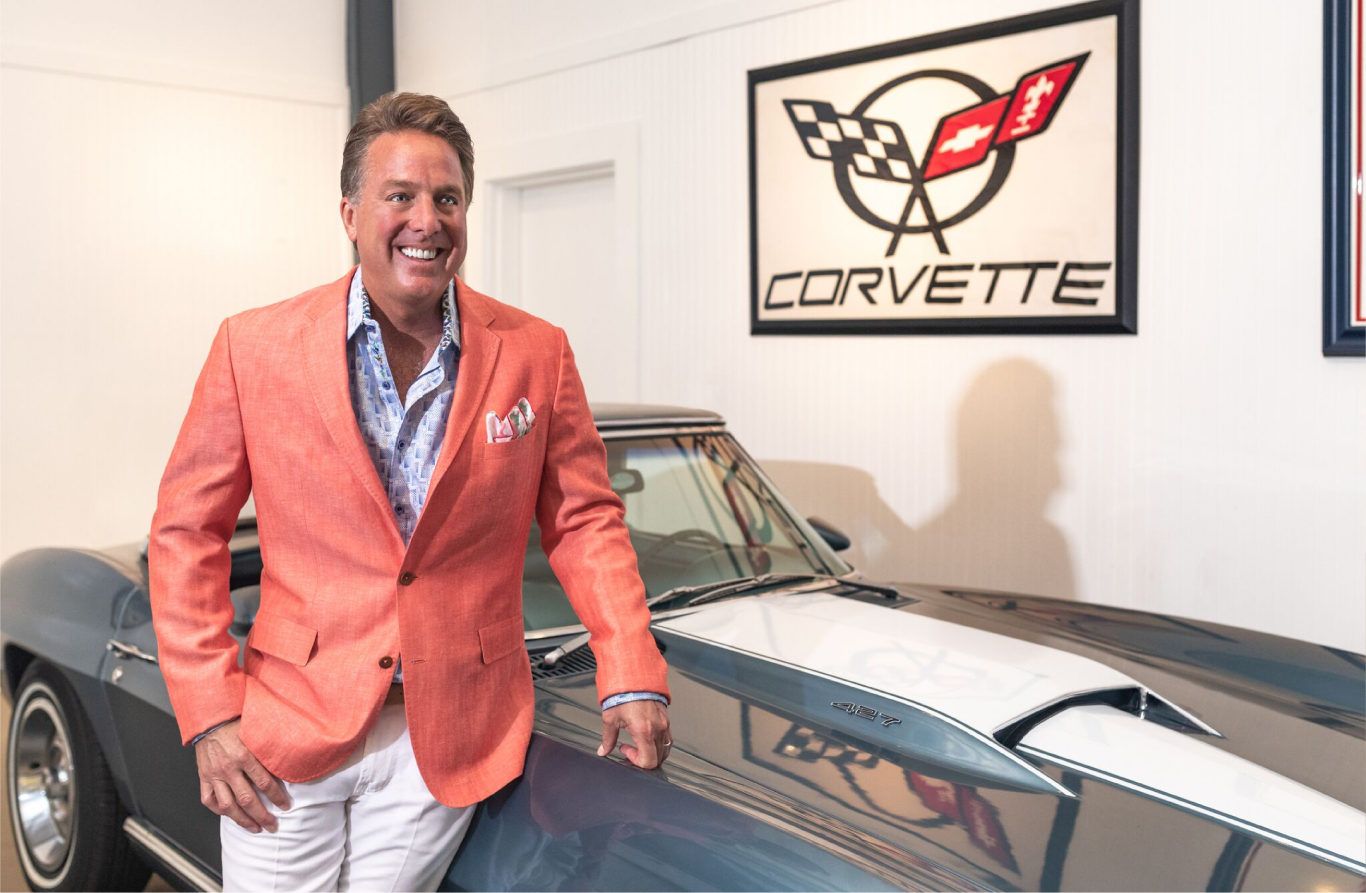 Very well-documented Chevrolet Engineering car from 1967 to 1973. Originally ordered by, and delivered to, Chevrolet Engineering Center "Tagged" when new for eventual head of GM Styling, Irvin W Rybicki. Original "quadruple blue" colors and highly equipped with factory options. Single-family ownership from purchase by GM employee in 1973 still on original 1973 title.
While all classic Corvettes never fail to attract and fascinate collectors and enthusiasts, this 1967 Corvette Stingray is certainly one of the most interesting, with exceptional provenance as a Chevrolet Engineering Car (CEC) vehicle during the first six years of its lifetime. It was special- ordered with many factory options including…
"Quadruple Blue" colors comprising Lynndale Blue Paint
Matching auxiliary hardtop
Dark Blue vinyl upholstery and blue convertible top Other Regular Production options included…
the 400-horsepower L68 427 V-8 Tri-Power
M35 Powerglide automatic transmission
K66 Transistorized Ignition
G81 Positraction Rear Axle
U69 AM/FM radio
A01 Tinted Glass
A31 Power Windows
J50 Power Brakes
N40 Power Steering
The Corvette was ordered through Gm Zone 0, Dear 502, confirming it was built for (and billed to) the Chevrolet Engineering Center (CEC) in Warren, Michigan. Further confirmation is provided by the original CEC oval parking-lot sticker affixed to its windshield, with '12E53 CEC' denoting a parking assignment at the CEC for mid-level management. The "TAG CHEV ENG CTR RYBICK" notation found at the end of the Oder Copy/ Tank Sticker indicates that the Corvette was "tagged" for purchase before it was built by a GM employee- a process available to company management. Irvin W. "Irv" Rybicki was the GM designer and eventual successor to Bill Mitchell as the third GM Styling Chief in company history.
Certainly, the Corvette's unique colors and factory options are consistent with someone possessing a flair for style- rarely seen white stinger on hood. However, it was quite unusual for the car to have remained at the CEC for six years. The process of "tagging" a car meant that the employee was committed to purchasing it once it has acquired 3,000 miles and perhaps Mr.
Rybicki's late-1967 posting to GM's Opel subsidiary in Germany provides the best explanation. Nonetheless, the Corvette remained at the CEC and former GM employees have recently related to the Consignor that the vehicle was used to test various engines and other items, quite possible the Corvette's competition side-pipe exhaust systems that were manufactured by Kustom Equipment in Flint and from 1969, sold to customers on GM part numbers.
As states on the Corvette's Car Record, it was inspected and sold at 45,549 miles from GM to John Kalt, a garage supervisor there who, along with other staff members, was well acquainted with the Corvette and its long tenure at CEC. A drawing was held, with Mr. Kalt winning the right to purchase the vehicle. Using the Car Record as a guide, the Corvette was inspected, and its various features were confirmed. On May 30, 1973, the Car Record was further updated with its GM vehicle number (78055-5), serial number, and $1,469.36 total purchase price. Mr. Kalt enjoyed his Corvette, adding approximately 30,000 miles over the next 34 year and the convertible top was replaced at some point, while the rest of the car was maintained "as purchased," remained with his family after his passing in 2007.
As offered, the Corvette is a very attractive and well-maintained preservation-type example, even retaining the cracked tachometer lens noted in a 1969 vehicle inspection. The currently installed engine is a 454 cubic-inch unit with rare and unusual prototype or pre-production cylinder heads. The engine was built by Kustom (History of Kustom) for John Kalt and Mr. Kalt's name is on one of the heads and "Kustom" is stamped on the engine pad. According to a recent test drive, the Corvette runs strongly with plenty of power and it provides the irreplaceably honest and true overall experience that only an unrestored car delivers. In addition to the GM Car Record and preserved Corvette Order Copy/Tank Sticker, the Corvette's file includes original GM fleet insurance paperwork, reminders, and correspondence, a vehicle condition report dates 1-4-69, a Vehicle License Audit card dated 6-1-71, an original key pouch, '67 Corvette owner's manual, radio instructions, and the Michigan title issued in 1973 to John Kalt.
An important and fully documented piece of Corvette and Chevrolet history this "Chevrolet Engineering Center Test Car" affords one fortunate collector the opportunity to acquire a crown jewel 1967 Corvette Big Block that is truly not to be matched.